Holiday Cooking with Nuts
23rd Dec 2022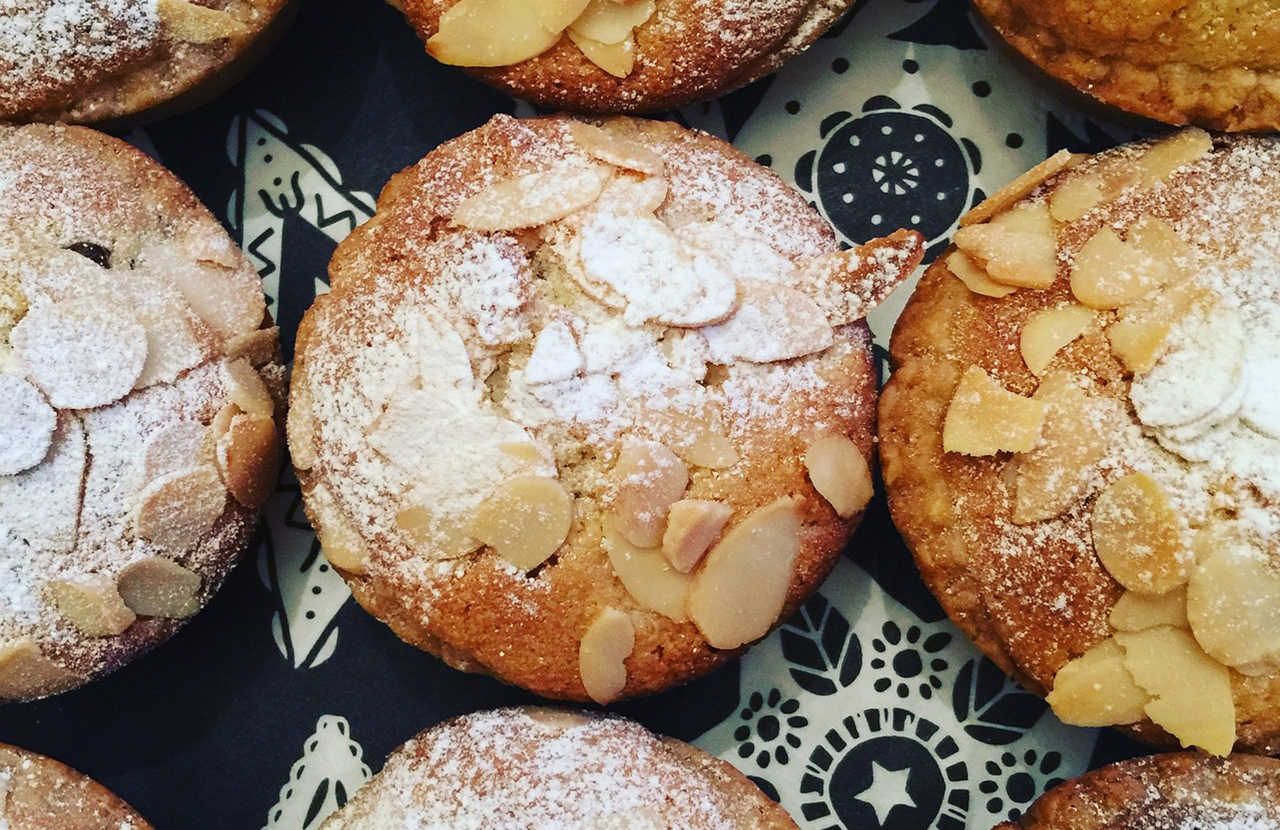 As the holidays approach we're all faced with responsibilities matched only by our own expectations of wonderfully warm and savory gatherings of family and friends. And these gatherings are always surrounded by the luscious smell and savory goodness of meals, snacks and sides. Allow us to help ease some of the stress by offering up a selection of delightfully delicious recipes that will add a bit of surprise and delight to traditional and new favorites.
These are a few great options for holiday recipes with nuts that can really up the ante on the festivities. They're easy to make homemade treats and will have a lasting impression.
Snacks & Delectable Gifts
Whether you're attending an event with friends and family, taking part in a potluck at work or in your community, or looking for a beautiful hostess gift or a holiday gift for family or friends, these snacks make great offerings.
Spiced Nuts
This isn't your grandma's nut mix. This fantastic recipe combines the sweet tang of candied oranges and an extra spice mixture to keep the balance perfect for the nut recipe and present the perfect taste and esthetic for the holiday season. This addictive snack can be easily portioned and presented in holiday bags to gift. These are perfect gifts for family.
This recipe is: Gluten Free, Dairy Free, Free of Processed Sugar, Corn and Soy Free
Yield: 3lbs
Prep Time: ~ 15 minutes
Cooking Time: ~1.25 hours
Ingredients
3 pounds of raw mixed nuts (assorted nuts) - Buy Here
3 cups of Pepitas (raw pumpkin seeds) - Buy Here
3 Egg Whites
1 bunch Thyme, chopped (~3 tbs. chopped)
Zest of 2-3 Oranges (2-3 tbs.)
5 tablespoons Paprika (smoked, sweet or spicy!)
2 tablespoons regular Salt (you can substitute Kosher Salt)
1 tablespoon Ground Black Pepper
1 tablespoon Garlic Powder
1 tablespoon Onion Powder
2 teaspoons Ground Cumin
2 teaspoons Ground Cinnamon
3 Shallots, minced
1/2 cup of Sesame Seeds
~2 cups of Dried Cranberries (~8 oz.) - Buy Here
Instructions
Preheat the oven to 350 degrees F.
Mix the nuts and pepitas together in a large bowl and spread them over two large-rimmed baking sheets.
Roast the nuts in the oven until lightly toasted (~10-15 minutes)
While the nuts are roasting prepare the coating. In a bowl whisk the egg whites until they are just frothy, (not stiff and no peaks needed). Then stir in all the dried spices, salt, pepper, thyme and orange zest, and whisk to combine the spice mix.
When the nuts are done roasting for this pass, reduce the oven temperature to 250 degrees F.
Add the nuts, shallots, sesame seeds and dried cranberries to the seasoning bowl and stir it all up well, using spatulas or spoons to get the mixture coating all the nuts.
Once you're happy that the nuts are well coated, spread them out again on the baking sheets and put them back in the oven for a full roasting (~1 hour 15 minutes) Since oven temperatures can vary, be sure to watch them and remove them when they start to look dry. NOTE: When you remove them from the oven they'll still be warm and sticky, but as they cool they will become more solid.
Once cooled, break them apart and serve.
Sugared Pecans ... In an Air Fryer
This is a small batch recipe so it's great for quick and easy snacks at home, or to make as a quick delicious holiday snack gift.
Prep Time: 5 mins
Cook Time: 12 mins
Yield: 4 servings
Ingredients
2 tablespoons regular salted butter, melted
1 egg white
¼ cup white sugar (you can substitute natural sugar if preferred)
¼ teaspoon ground cinnamon
1 cup of pecan halves - Buy Here
Instructions
Preheat an air fryer to 300 degrees F (150 degrees C).
Line the air fryer basket with aluminum foil.
Pour melted butter onto the lined basket.
Mix egg white, sugar, and cinnamon together in a medium bowl.
Add pecans and toss until fully coated.
Spread out in the lined basket.
Air fry for 5 minutes.
Shake the basket and air fry for 5 minutes more.
Shake the basket again and air fry for an additional 2 to 4 minutes.
Let the nuts cool or serve them warm
Scrumptious Sides
We all remember great holiday gatherings, the company, the conversation, but let's be honest, we also remember the food. And everyone has a favorite dish they look forward to. It may be your mom's recipe or a friend's, but you know it'll be there and the anticipation is there. Now you can be the source of one of those long remembered dishes, that generations look forward to and always remember you by. Here is a couple to choose from.
Snow Peas with Pine Nuts and Mint
Move over grandma's green bean casserole, it's time to up the ante. With just a little oil, mint, and some garlic you'll stir fry your way into history and nostalgia e with this nut recipe.
Prep Time: ~6 mins
Cook Time: ~ 5 mins
Yield: 2 to 3 servings
Ingredients
2 tablespoons extra virgin olive oil
1/2 pound snow peas
1/4 cup pine nuts - Buy Here
1 clove garlic, minced
1/4 teaspoon dark sesame oil
10 large mint leaves
Directions
Begin with prepping the ingredients. Rinse and dry the snow peas, then remove the tip of the ends and the strings. Chop the mint leaves.
Heat olive oil in a large skillet on medium high heat.
Add in the peas, garlic and pine nuts directly into the pan.
Stir them well to make sure all are coated with oil.
Continue stirring while cooking for 1-2 minutes. TIP: Do not overcook the snow peas. You want them to remain slightly crunchy.
Remove from heat.
In the same pan, stir in the sesame oil and chopped mint leaves.
Serve immediately.
Nutty Sweet Potato Souffle
This recipe comes from celebrity chef and cooking show competitor Sunny Anderson, but now you can make it your signature holiday dish. Don't be scared off by the mention of Souffle, this dish is easy to make and sure to impress even the most skeptical friends and family members. This awesome recipe will be remembered for years.
Time: ~ 1 hour 15 minutes
Yield: 8-10 Servings
Ingredients
2 tablespoons unsalted butter
Coating:

1 cup pecans (halves) - Buy Here
1/2 cup light brown sugar
12 to 14 leaves of fresh sage
1/2 teaspoon ground cinnamon
Kosher salt

Potatoes:

Two 1 1/2-pound steam-able sweet potatoes in microwave steam bags
4 tablespoons salted butter, melted
1/2 cup light brown sugar, packed
1/2 cup heavy cream, at room temperature
1/2 cup all-purpose flour
1/2 teaspoon ground cinnamon
2 large eggs, separated, whites whisked to almost stiff peaks

Topping:
Directions
Prepare the pan and coating.

Preheat the oven to 375 degrees F.
Butter the bottom and sides of a circular 1.75-quart or 8-by-8-inch baking dish.
Add the raw pecans, brown sugar, sage, cinnamon and a pinch of salt in the food processor and pulse the mixture until it looks like crushed cookies.
Pour the mixture into a large bowl, making sure to coat the entire bowl, and add a thicker layer, about 1/8 inch, in the bottom.
Save the rest of the mix to add to the top.
Refrigerate the coated dish and remaining topping until ready to fill.

Prepare the potatoes.

Steam the microwave potatoes according to the instructions on the packaging. It usually takes about 8 minutes.
Allow the potatoes to cool to room temperature, then break them in half and place it in the food processor with the butter, sugar, cream, flour, cinnamon and yolks.
Pulse, and then blend until smooth.
Taste and season with a pinch of salt if needed.
Add the mixture to a large bowl and fold in the egg whites.
Pour into the prepared coated dish, smoothing out the top.
Sprinkle the rest of the reserved topping evenly over the potatoes and gently press down to flatten.

Top and bake.

Bake until the edges and top are golden, about 30 minutes.
Raise the heat of the oven to 400 degrees F.
Pour the marshmallows over the top and pat gently to an even layer.
Bake while watching until the top is golden brown, 4 to 6 minutes.

Serve immediately.